How To Measure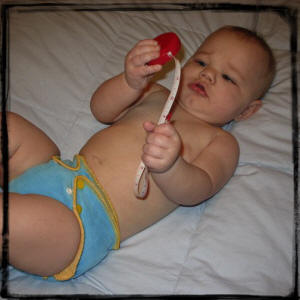 Confused? Need Help Measuring? Follow the instructions below to help you get a perfect fit each time. Pictures will enlarge when clicked on.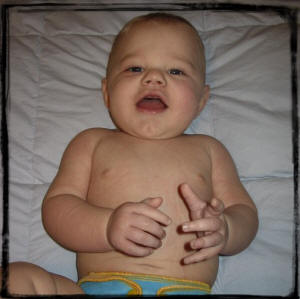 First you will need a happy baby WEARING the diaper your cover will be worn over. It is important all measurements are taken with the diaper on.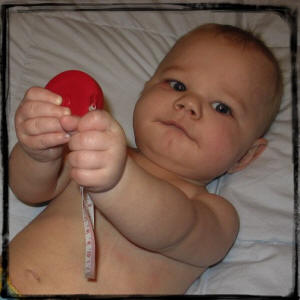 Next you will need to get a measuring tape. If you do not have a measuring tape handy a piece of string and a ruler/yardstick will work as well. Just make sure the string isn't stretchy.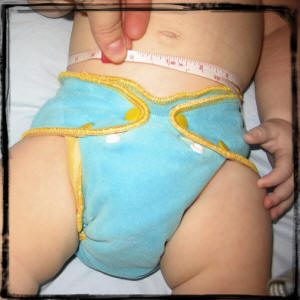 Measure around your babes waist, holding the tape so its not too snug.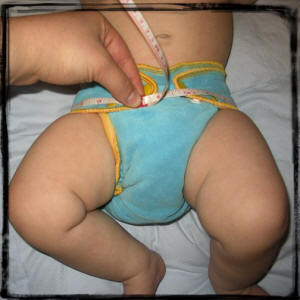 Measure your babe around his/her hips. Again make sure not to hold the tape too taught.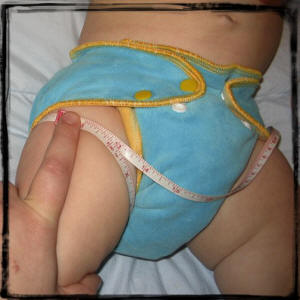 Measure around the chunkiest part of the thigh. This can be difficult to get. I measure twice and average my results.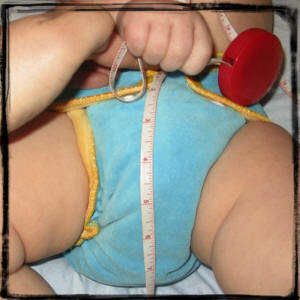 Next is the rise. This can be tricky to explain start at the top of the diaper in the front, and measure DOWN, through the legs, and up the back to the top of the diaper (see next photo)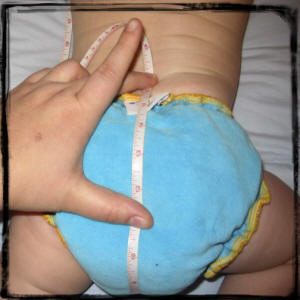 If you have a very hard getting this measurement, either get a 2nd persons help (an extra pair of hands for this is great), or take the diaper off and measure how long it is when stretched. This will give you a rough idea of rise. Although measuring on the baby is much much more accurate.

Lastly if ordering pants, you will need your baby's inseam measurement. Measure on the inside of your babes leg, from crotch to ankle. This is your inseam.

If you need anymore help please feel free to email me.

Original Graphic Set by RetroDiva.net

[ home | shop | info | pics | email ]